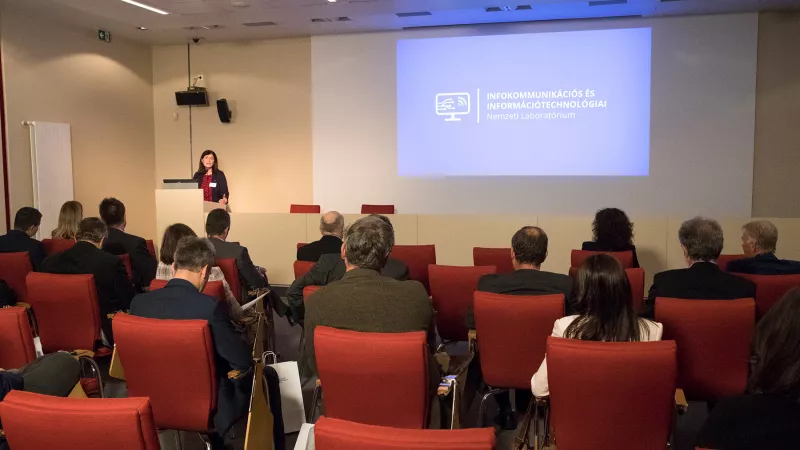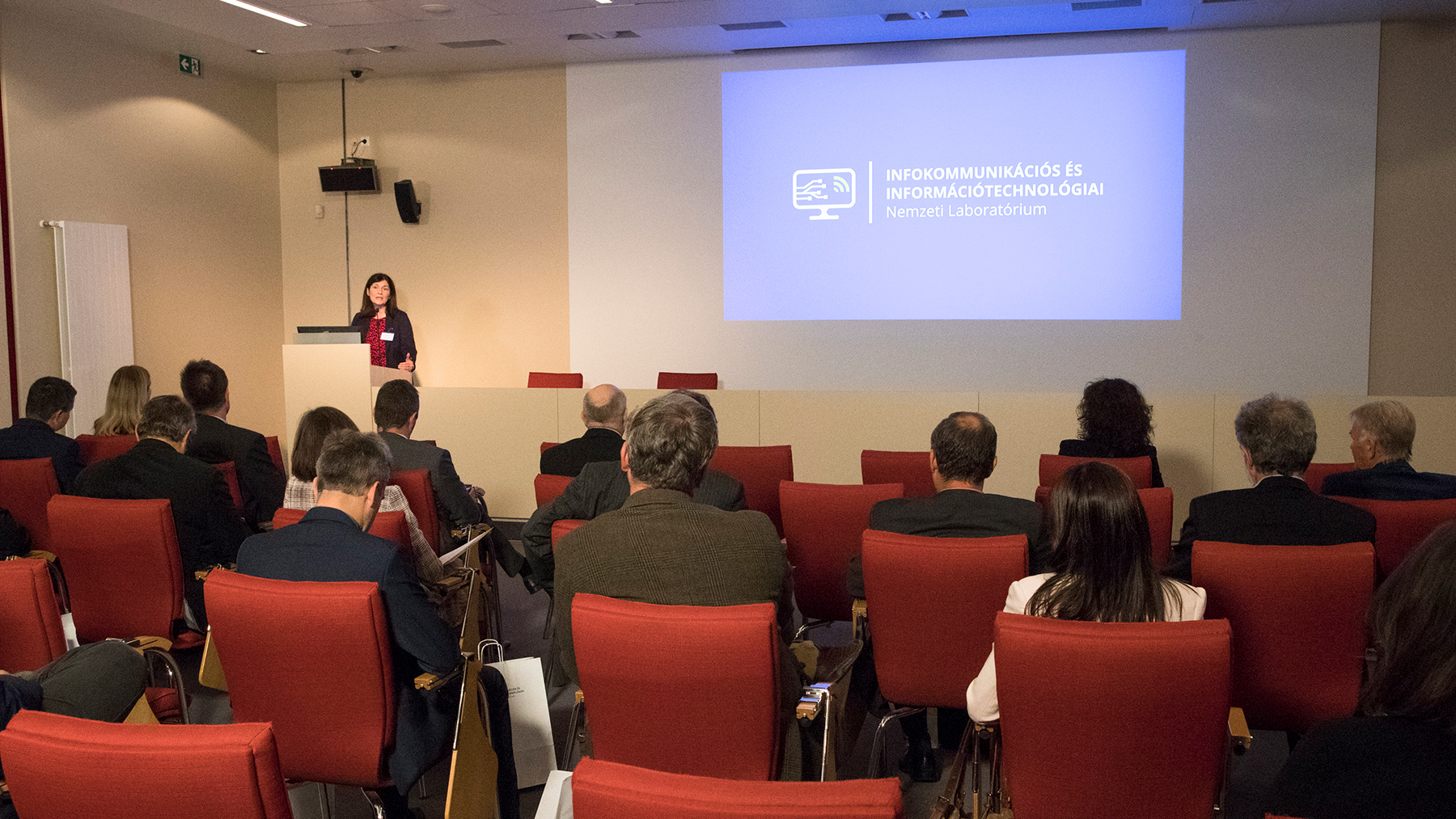 On 19th October 2021, great interest was shown in the debut conference of the Infocommunications and Information Technology National Laboratory (hereinafter: InfoLab) which is the result of the scientific cooperation between the Special Service for National Security and IdomSoft Co. 
In 2020, the National Research, Development and Innovation Office (hereinafter: NRDI Office) launched the National Laboratories Programme, the main objectives of which are: 
- Concentrating national professional workshops in a given subject area;
- Developing competences to respond to major global issues at international level;
- Social, economic and environmental use of research results (knowledge transfer).
The laboratories set up within the framework of the programme carry out research in four main areas:
- Industry and digitalisation
- Culture and family
- Health
- Secure society and environment
InfoLab has identified the sectors of 'digitalisation' and 'secure society' as the main areas for its research activities.
The conference was opened by Katalin Sebők, Vice President of Business Innovation of the NRDI Office, followed by dr. Hedvig Szabó, Director General of the consortium leader Special Service for National Security, and dr. Balázs Karlócai, the chief executive officer of the consortium member IdomSoft Zrt. welcoming the participants of the conference.  After that, Péter Orosz, the professional manager of the InfoLab, briefly presented the main research directions of the consortium.
 


From left to right: Katalin Sebők, dr. Hedvig Szabó, dr. Balázs Karlócai, Péter Orosz
Within the framework of the InfoLab, the Special Service for National Security currently carries out scientific activities in three main areas:
- Examination of vulnerabilities and testing protocols used at the radio interface of 5G mobile networks. 
- Real-time vulnerability detection and management with the support of artificial intelligence (AI) (cybersecurity).
- Examination of the vulnerability of protocols and encryption algorithms, quantum cryptography.
The main research focus of the IdomSoft Zrt. is the following: 
- Client-focused and cost-effective digital public administration;
- The use of AI methods in eGovernment;
- Protection of national data assets.
The Secure Digital Society Innovation Cluster was established as part of the InfoLab National Laboratory. 
The InfoLab has a dual purpose: research shall support the safe deployment and use of emerging/disruptive technologies and shall facilitate the digital transformation of public administration. Although the consortium has two members, it has several research partners whose number is constantly increasing.
At the conference, the supervisors of the consortium members gave brief presentations on their research topics together with the experts of the Óbuda University, the Pázmány Péter Catholic University, the Institute for Computer Science and Control [SZTAKI] and the Budapest University of Technology and Economics. 
The research topics of the InfoLab: